Live a Mermaid Life in just a weekend!
How can you live a Mermaid Life in just one short weekend? It's easy! We will tell you how with a few of our best ideas! No matter what time of year or what the weather is, there is something to do to channel your inner mermaid.
Have fun and share your posts below!
MAKE A MERMAID CROWN
Be a queen for a day! Make your own mermaid crown in a few simple steps. You'll just need a few supplies like sea shells, glue, felt and any other mermaid gems you may like. We watched an easy tutorial from Charity Grace here. These kinds of creative activities will help spark your inner mermaid and bring you one step closer to being a real live mermaid! 
WATCH A MERMAID MOVIE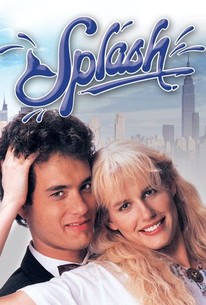 Immerse yourself in a mermaid movie. If the weather os cold or rainy, you can still live Mermaid Life by watching a classic like Splash, or Disney's the Little Mermaid. Let us know what your favorite mermaid movie is below!  
DRESS FOR MERMAID SUCCESS
Shop for your favorite mermaid apparel. What do mermaids wear? We wear mermaid inspired tee shirts, mermaid tail sweatshirts, and mermaid scale leggings.
HANG OUT WITH THE REAL MERMAIDS
Go where real live mermaids swim We follow one of many groups called The Florida Springs Mermaids here in North Florida, they have mer-mazing meet ups almost every weekend at local springs such as Ginnie Springs, Florida. You will find some of the most beautiful mermaids in the country swimming amongst this mermaid pod. One of our very own mermaid ambassadors, Professional Mermaid and Free Diver Shellsea Florida Mermaid, is often found swimming here.
GET MERMAID HAIR COLOR
Dare to color your hair! Yes... we LOVE hair color, I mean what mermaid doesn'? Don't want to put permanent dye on your mane? Try a washable color like Kryolan Color Spray  The wide selection of colors from intensive and vivid to neutral is outstandingly suited for highly imaginative as well as incredibly realistic creations.
Whatever is on your list of mermaid things to do, make time this weekend to do it
Remember, it's the weekend so live a Mermaid Life and have fun!